FAST5 REPLAYS NOW ON YOUTUBE!
---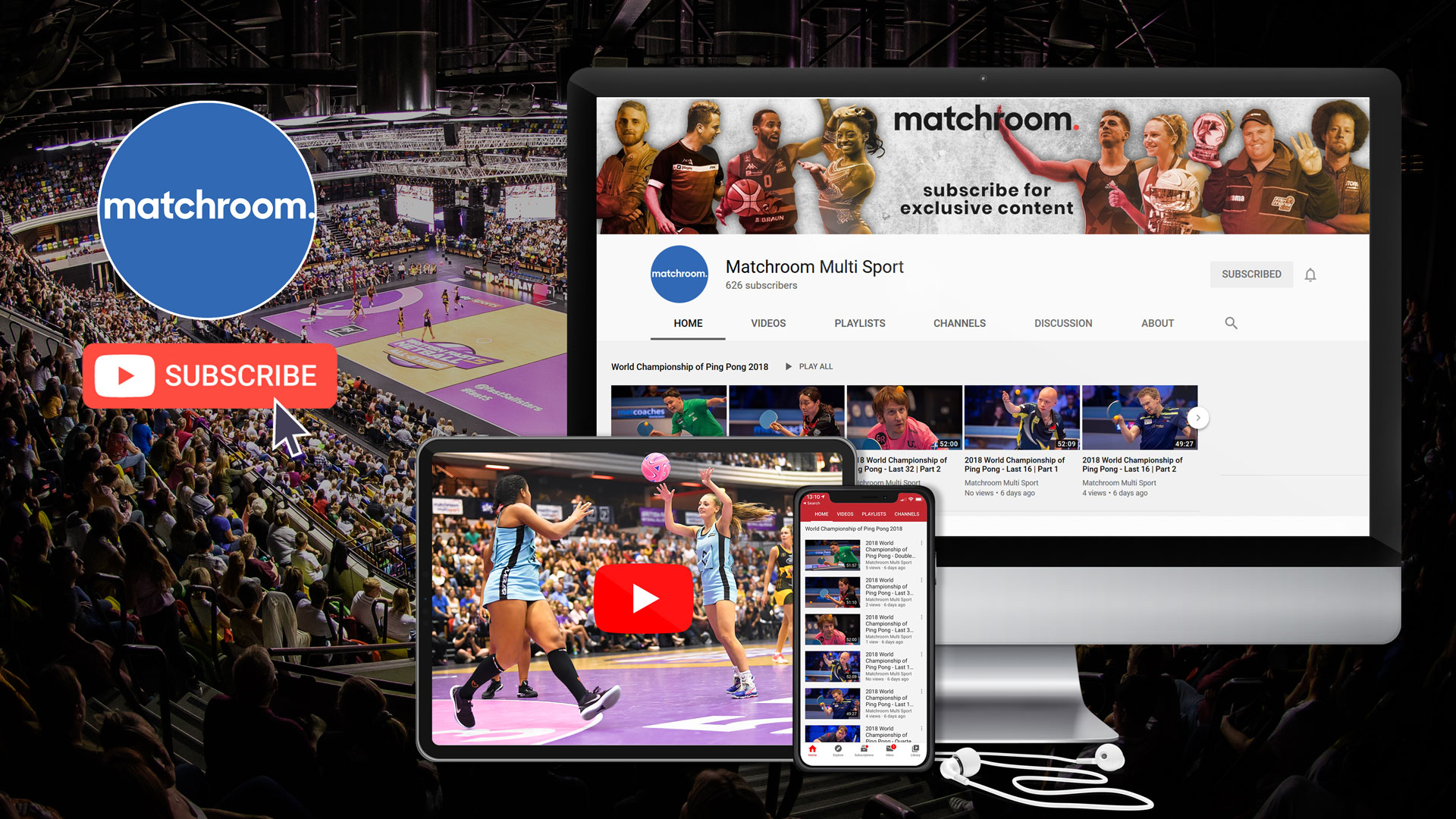 Subscribe to the brand new Matchroom Multi Sport YouTube channel and enjoy archive matches, exclusive interviews and behind-the-scenes content from the British Fast5 Netball All-Stars Championship.
We'll be dropping new content and classic matches on a regular basis so make sure you're subscribed to ensure you don't miss out!
Current playlists include re-runs of the 2017 and 2018 Fast5 All-Stars plus every shot from MVPs Renske Stoltz, Rachel Dunn and Jo Harten.
We'll be adding more classic Fast5 moments, archive matches and behind-the-scenes content on a regular basis, so hit subscribe and enjoy hours of Fast5 action!
Plus, that's not all; as part of the Matchroom Multi Sport family, the Fast5 All-Stars sits alongside great action from the Superstars of Gymnastics, Champion of Champions Snooker, FishOMania, World Championship of Ping Pong, British Basketball All-Stars and the Weber Cup.
Meanwhile, our Matchroom Pool YouTube channel has brilliant 9-ball footage from the Mosconi Cup, World Pool Masters, US Open and World Cup of Pool.