WOW Hydrate become Official Partner of Fast5 Netball All-Stars
---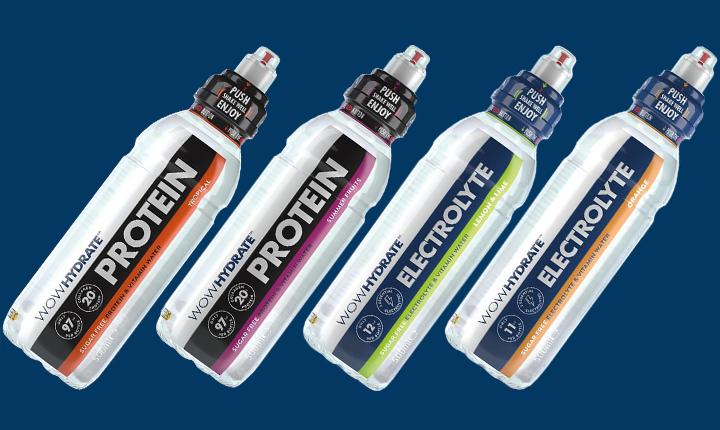 Matchroom Multi Sport is delighted to announce WOW HYDRATE as the Official Hydration Partner of the 2021 Fast5 Netball All-Stars Championship at the Copper Box Arena, London, October 30.
WOW HYDRATE is the latest innovation in healthy hydration, providing sugar-free Electrolyte and Protein waters that feature their unique push-cap technology, which releases fresh ingredients into the drinks making it the perfect drink for the high-octane nature of Fast5 Netball.
Fast5 Netball All-Stars Championship is one of the most exciting formats in the game and features just five players-a-side, shortened match times of just 12 minutes, multiple point shots, unlimited roll on-roll-off substitutions, and the WOW HYDRATE Golden Buzzer where teams will be able to activate their game-changing double point power play setting the stage for guaranteed entertainment.
WOW HYDRATE products will also be seen courtside and in changing rooms with all eight teams being provided with WOW HYDRATE sports bottles as well as their branding featuring on the court, venue branding, and product in the VIP Hospitality area along with the opportunity for fans to win from their seats as they watch the action unfold.
Emily Frazer, Matchroom Multi Sport Managing Director said: "It's fantastic to have WOW HYDRATE on board for what promises to be one of the biggest spectacles on the netball calendar once again. The high-octane action provides the perfect environment for WOW HYDRATE and we feel they offer the perfect product for players and fans alike. We're excited to see where we can take the partnership."
"WOW HYDRATE already support a variety of sports at various levels from elite through to grassroots, this partnership with Matchroom Multi Sport and Fast5 Netball is a new and exciting avenue where we can highlight and educate the benefits of regular healthy hydration to netball players and fans.
Our products are packed with Protein, Electrolytes, and vitamins which are the perfect support to the vigorous nature of the sport throughout training, game time, and post-game recovery.
In addition to our existing partnership with Matchroom Boxing, the opportunity to explore other sports within their portfolio will be a great extension to the relationship." – Queenie Porter Head of Commercial WOW HYDRATE
Loughborough Lightning are out to defend their title with Manchester Thunder, Strathclyde Sirens, Saracens Mavericks, Team Bath, Wasps Netball alongside debutants London Pulse and Leeds Rhinos set to go head-to-head for the £100,000 prize fund.
The format sees teams compete in a double-elimination group stage before the semi-finals and final on the evening. Featuring 12-minute matches, an all-star 5-point line, and a Golden Buzzer Power Play, the British Fast5 Netball All-Stars Championship is an all-action afternoon of non-stop, pulsating netball.