Battle To The Box Goes Down To The Wire
---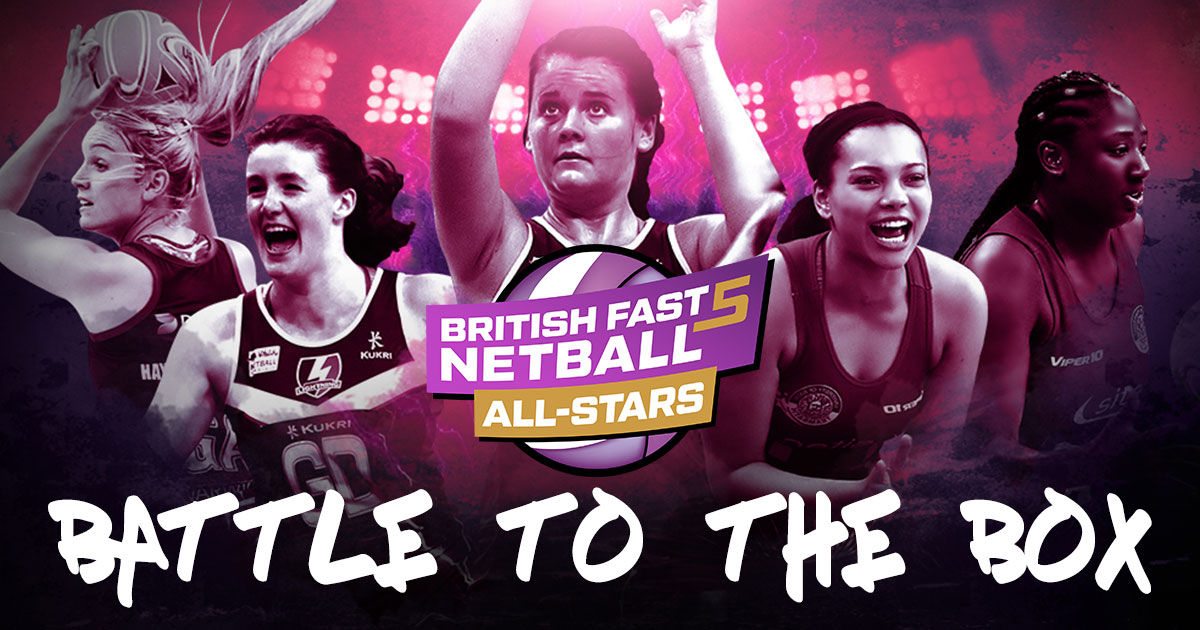 The race to secure the eighth and final spot in the British Fast5 Netball All-Stars Championship will go right down to the wire this weekend.
UWS Sirens are in pole position, sitting eighth in the Superleague table on 12 points. However, should they fail to win at home to benecosMavericks on Thursday evening then Team Northumbria will have the chance to beat Sirens to eighth – but they'll have to defeat Wasps Netball in order to do so.
Northumbria have 9 points and a win at home to Wasps would take them to 12, level with Sirens should the Welsh side lose to Mavericks. However, Northumbria will also need to improve on their goal average to beat Sirens to the Fast5 All-Stars. Sirens have a goal average of 0.84 to Northumbria's 0.80.
Elsewhere this weekend Netball London Live returns to The Copper Box as Surrey Storm host Fast5 champions Loughborough Lightning in the round's televised fixture live on Sky Sports. Team Bath travel to Manchester Thunder knowing a win would seal their place in the semi-finals – with benecosMavericks hoping to steal fourth place should Bath fail to win.
Severn Stars host Celtic Dragons on Monday evening in the final Superleague match before the Play-Off Semi-Finals later this month.
Seven teams have already qualified for the British Fast5 All-Stars Championship, to take place at The Copper Box Arena, London on Saturday, October 13. They are:
Loughborough Lightning
Wasps Netball
Manchester Thunder
Team Bath
benecosMavericks
Severn Stars
Surrey Storm
Tickets for the 2018 British Fast5 Netball All-Stars Championship are available via www.fast5allstars.co.uk with tickets priced at £20, £30 and £40 with courtside hospitality tickets available at £99. Under 18s receive 50% off tickets, excluding courtside hospitality. Family and group discounts are available.