Fast5 All-Stars Gets Major International TV Coverage
---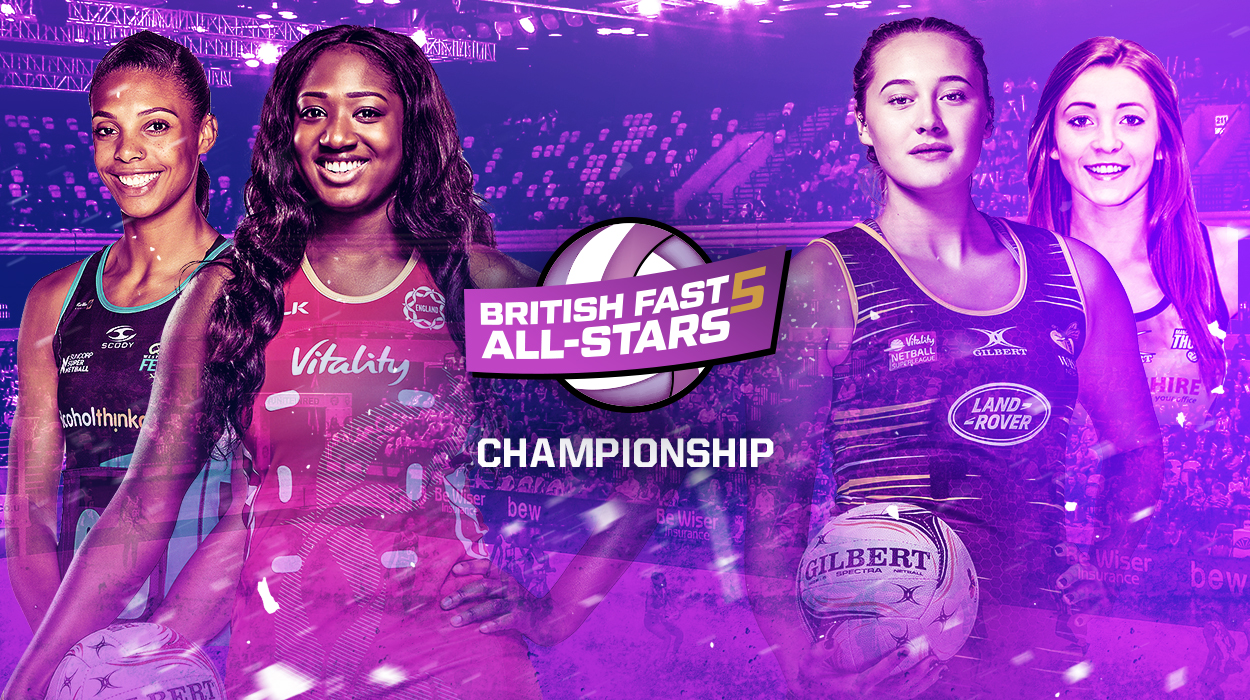 This weekend's British Fast5 All-Stars Championship will put British teams on a global stage with international TV networks covering over 100 countries set to broadcast the event live.
The inaugural All-Stars Championship will be broadcast live throughout from 5pm on Sky Sports Mix, which is available to all Sky TV customers on channel 121. Sky Sports Action will begin their broadcast from 5.30pm.
Each team had the opportunity to include two global all-star players in their squads, and fans in the home nations of every player selected will also be able to enjoy the event live.
New Zealanders Erena Mikaere and Daneka Tuineau will represent Team Northumbria, with Sky New Zealand broadcasting the Fast5 All-Stars live.
Kwese Sports will broadcast the tournament live across Sub-Saharan Africa, meaning those following Malawian pair Sharo Kaiche and Loreen Ngwira (Hertfordshire Mavericks) and South Africa's Phumza Maweni and Maryka Holtzhausen (Severn Stars) in their homeland will also be able to see the action.
British Fast5 All-Stars Championship – International TV broadcasters
Sky Sports (UK and Ireland)
Kwese Sports (Sub-Saharan Africa)
Viasat (Scandinavia and Baltic States)
Eleven Sports Network (USA)
DAZN (Germany, Austria)
DAZN (Canada)
DAZN (Japan)
Fox Sports (Australia)
Sky (New Zealand)
OSN (Middle East and North Africa)
The British Fast5 All-Stars Championship carries a ground-breaking £100,000 prize fund. Eight five-player sides will compete in a double elimination group stage for a spot in the semi-finals and the eventual winners will take home £25,000.
Introducing exciting new innovations such as a double-point Power Play, 5-point line and 12-minute matches, the British Fast5 All-Stars brings netball back to The O2 and allows teams to include two global All-Star players in their squad.
Tickets for the British Fast5 All-Stars Championship are available now from www.theo2.co.uk and start from just £20 with group tickets available priced from £60 for four adults. VIP Courtside tickets are available for £150 from www.fast5allstars.com.