Severn Stars Confirmed for British Fasts All-Stars Championship
---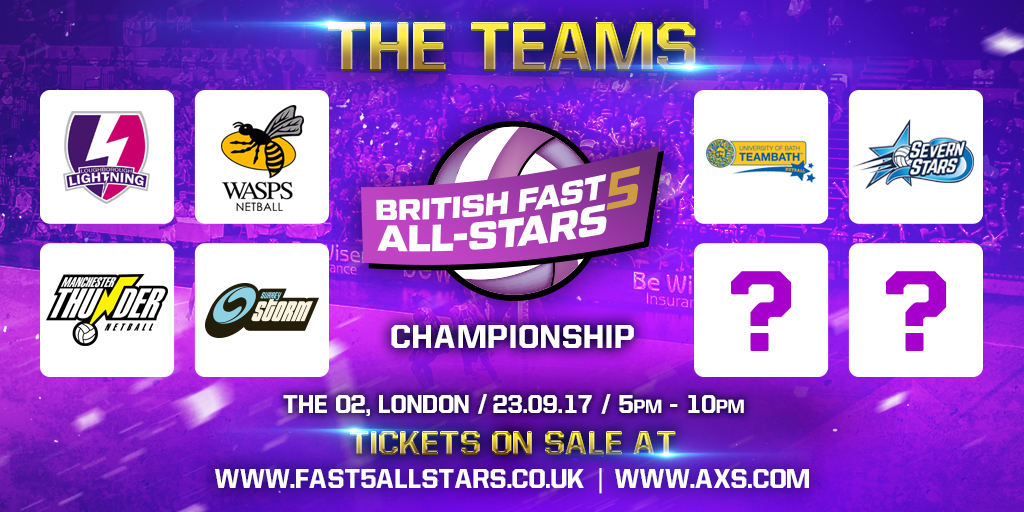 The Severn Stars netball team will take on some the UK's other top teams in the inaugural British Fast5 All-Stars Championship at The O2 in London.
The side, which has just finished its debut Superleague season, will join seven other Superleague teams for the showpiece event in the capital.
Severn Stars, which is a joint franchise between the University of Worcester and the University of
Gloucestershire, compete in the brand new event on Saturday, September 23, run by sports promotional company Matchroom Sport.
The team will face the likes of Loughborough Lightning, Wasps Netball, Manchester Thunder, Surrey Storm, Team Bath, who are also confirmed to be taking part.
The Championship will see eight five-player sides competing in a double elimination group stage for a spot in the semi-finals, with the eventual winners taking home £25,000.
Innovations that will shake up the standard netball game at the All-Stars Championship include a double-point Power Play, 5-point line and 12-minute matches, and allows teams to include two global All-Star players in their squad.
Stars Director of Netball, Pamela Cookey, said: "This is an exciting new venture from Matchroom Sport and we at Severn Stars are delighted to be part of it.
"The British All Stars Fast 5 Championships is set to bring razzmatazz and showcase a different take on our sport of netball.
"It's a perfect lead in into next season and proves the wonderful growth of netball in Britain."
Barry Hearn, chairman of promoters Matchroom Sport, said: "We are thrilled to have Severn Stars confirmed for the British Fast5 All-Stars Championship in September.
"As one of the Superleague's newest teams it is to their credit that they have managed to qualify for the Fast5 All-Stars in their very first year.
"Netball is growing at a rapid rate and we hope this exciting new event will continue that push. We're bringing the best British sides to The O2 for one huge event with some exciting twists which will add a new dimension to the sport."
Tickets for the British Fast5 All-Stars Championship are available now from www.theo2.co.uk and start from £20.